The We Are Able brand is brand new in the Czech Republic, so it's likely that you haven't heard about it yet. I've already mentioned it in an article – we've agreed that they would send me one of their backpacks, the Big Walker, for a long-term test run. I've been trying it out for about three weeks now, so it's probably right time to share my first impressions.
May I present the Big Walker backpack?
The Big Walker backpack is 48x31x15 cm large. It has a capacity of almost 23 liters. The main material is Cordura 1000d – if you're not familiar with it, the most important thing to know is that it's a good choice. Sure, there are more resilient materials (like the 1100d variety, which is the material from which the Braasi backpack that I've reviewed earlier is made of), but this one should be sufficient. Quite frankly, they must be pretty confident about it, because they give you a four-year guarantee, which is something that you just don't see very often. I've talked to one of the Czech manufacturers who've just prolonged their guarantee to three years and they're worried that it might be too ambitious.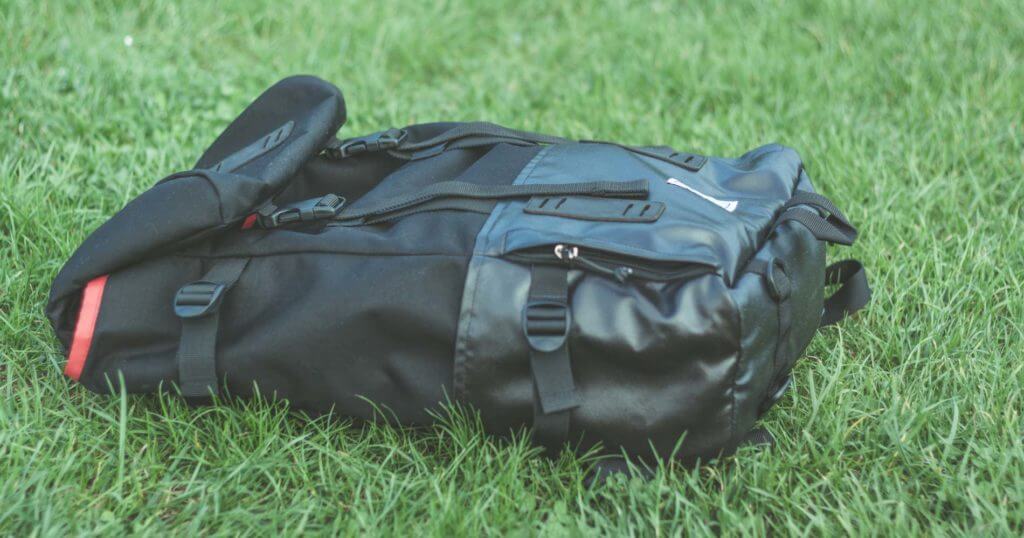 The Big Walker backpack is available in three color varieties: ALL BLK (black), Coyote (light brown), and Olive (dark green). The price has stopped at 2,790 CZK, which is rather expensive, but I can tell you that it's worth it, especially if you take into account the guarantee.
My new daypack can handle a three-day trip
A "daypack" is a backpack designed to be used on a daily basis. I've already written about my daypacks and told you that they were bigger than the usual ones. I carry a lot of stuff. If you think that 23 liters is too much, you can have a smaller version of this backpack, which is called Jay Walker (and which has an extra color variety, the "Smoke", which is black and grey).
I'd rather live with a bit of extra space and use it to pack for the whole weekend, for instance. If you have at least a slight inkling towards minimalism, it's doable. So if you're looking for a compromise between one and three days, this is the way to go.
At first glance, it's a great backpack
Let's start with the outside. I've already praised the material, but I haven't told you why it's so shiny. The bottom part is "rubberized" (I use quotation marks because I think it's not rubber, but rather some rubber-like material). For the last three weeks, I've quite consciously left it wherever I wanted and there's no sign of wear and tear (and frankly, I'd hope that there wouldn't be!).
The side pockets are clearly visible from the outside. It's great that they aren't huge, but you can fit a middle-sized bottle in them. If the backpack isn't full to the brim, the pocket "borrows" the space from the main storage area. It's a great compromise – useful pockets can often make a backpack look ugly, which is not the case here.
Another feature that I like is the ability to attach other things to the backpack. The holds (for Slip Straps) are made of leather and even if you won't use them, they make the backpack sexier. Well, it's true that right now, I don't have anything to attach to the backpack – it is easier to carry a tripod in a side pocket and fix it with a side strap, for instance – but I like that I have options. Be aware, however, that the straps are not included automatically. You have to buy them separately.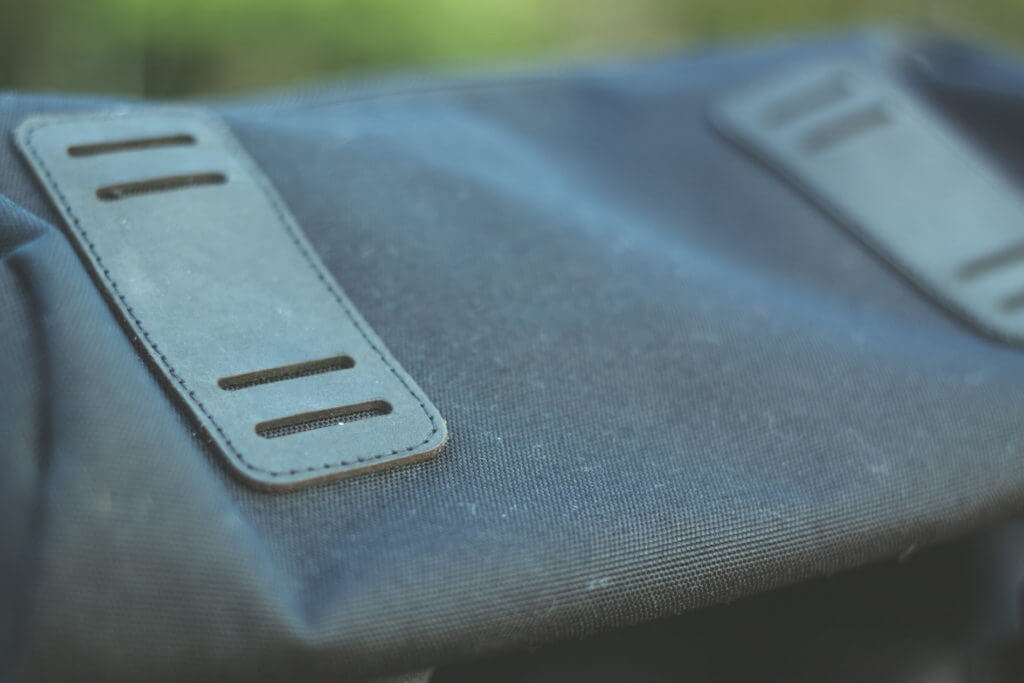 I was also satisfied after the first weekend when I actually carried a lot of stuff in the backpack. Even though its back isn't reinforced (just padded), it's reasonably comfortable. The shoulder straps are wide, so my back didn't hurt even after a few hours. If you carry it for more than five hours, you'll start to feel it, but then again, you'd probably feel any backpack after five hours.
One more positive thing – the look. I've really liked the backpack in the photos, but I was slightly disappointed when I've got it. It's a small thing, really – the clasps. Just so you understand, there's nothing wrong with them per say; I've just expected more, considering how expensive this backpack is. The clasps are very "standard", and for this backpack, that looks a little cheap. The feeling quickly went away, however, partly because my friends liked the overall design very much. I'm sure they could come up with some exclusive hardware, but it would cost more and not everyone would be happy about it.
Big Walker has virtually no flaws
These are my first impressions, so it's possible that I'll find some flaws later on. But at the moment, there are just a few small things that I don't like.
I have big hands and the bottom pocket is simply too small for me – it's difficult to reach. But I'd assume many people won't have this issue. Another thing – considering its size, this pocket isn't (and can't be) organized, which is a shame. There is another pocket on the top (a considerably bigger one), but I don't feel comfortable carrying my wallet, power charger, phone, ID, and headphones there. Plus, iIf the backpack isn't completely full and you stuff the top pocket, the resulting shape of the backpack is just weird.
And one last thing, purely aesthetic – even if you pull the main storage area back, parts of the red interior will still be visible. Well, it certainly doesn't look good, but you'll survive, and in time, you'll learn how to prevent it.
Alternatives: if something doesn't fit
If this one isn't for you, you might be interested in Annex and Tinder from Burton, or in Dakine Range.
Verdict
Look -

70%

Materials and Hardware -

85%

Access and Organization -

80%

Value for Money -

70%

Brand factor -

75%
Summary
Big Walker from We Are Able is a good backpack. I didn't have high expectations in terms of functionality and I was positively surprised. I would have a few notes on the design, but the overall look of this backpack is certainly above-average amongst other daypacks available in the Czech Republic. If you don't like mainstream brands, this might be the one for you.
Check it on weareable.cz